2-Layer DBX flying suit CORDURA outer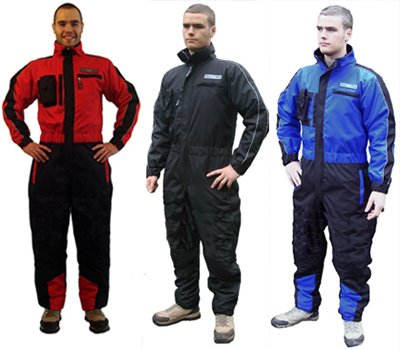 2-Layer DBX flying suit CORDURA outer
Blueskyblue 2-Layer DBX flying suit CORDURA outer
The Blueskyblue DBX 2-layer Flying suit is the best summer suit you can get - guaranteed! There will be a total refund if you are not 100% satisfied.
Our customers - individuals and flying schools - have told us that this is a SUPERB flying suit. We guarantee you will be amazed and totally satisfied!
Quick summary of featuresof this Blueskyblue Suit :
1) Drawstring on collar for snugness
2) High quality zips used throughout with storm-flaps.
3) Pocket zips also covered with outer flaps for style and protection.
4) Inner flaps on the three main zips
5) Adjustable and elasticated cuffs
6) Two-way zips on legs mean you can access your trouser pockets.
7) Central zip also two-way, allowing male flyers to have a convenience break without removing the suit.
8) Generous breast pocket for radio, camera, mobile phone or pda.
9) Reflective piping means higher visibility.
LAYERS:
1) The outer fabric is called CORDURA ® which is windproof and waterproof. It has a great tough feel and is very durable.
2) The suit lining is black POLYESTER which is dyed using only azo-free materials in the production process.
Here is the official Cordura information taken from their own website:
Use the Tough Stuff for More Stuff
For gear, performance apparel and work wear, CORDURA® is the "Tough Stuff". And now that CORDURA® can be used in a wider range of products—from heavy-duty performance gear and apparel to everyday wear—CORDURA® is even tougher to beat.
From luggage and backpacks to boots and performance apparel, it's easier than ever to choose the look, texture and weight you need for all kinds of styles.
How CORDURA® Measures Up
When put to the test, CORDURA® resists tears and abrasions like no other fabric of its kind.
Ounce for ounce, CORDURA® is more durable than other fabrics.
CORDURA® is :
10x more durable than cotton duck
3x more durable than standard polyester
2x more durable than standard nylon
It's resistant to abrasions, tears, and scuffs - all the qualities you expect from a high performance fabric. So regardless of your activities, you'll benefit from the toughness of CORDURA®.
Special Offers
£4.79
£4.49